Le Carré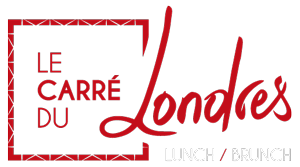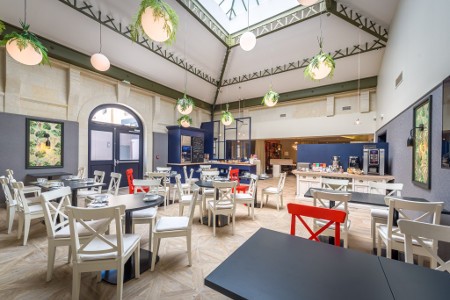 Lunch: our concept of jars
April 2017: expansion of Le Londres on 450m2 on the ground floor with a receptive 150m2 including reception, a large lounge, a seminar room ... The hotel also finds its Winter Garden in Eiffel structure to serve breakfast . We take the opportunity to create a terrace of 70m2 full south and 4 new rooms with private terrace including 2 accessible to people with reduced mobility.
We can not keep these square meters selfishly ... so we decide to make them accessible to the Saumurois for lunch and to hotel guests at dinner by developing a restoration concept in the form of jars.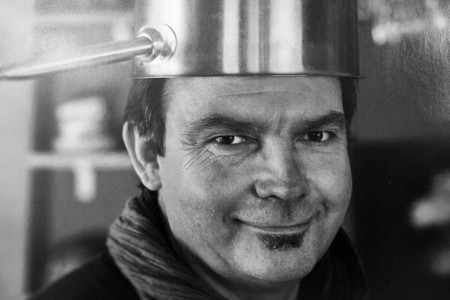 There was only to find the Chef ... It was enough for a nice meeting with Jean-Pierre KAUSZ, Chief of the Ladies of the Loire, who works on the concept since 10 years by associating the cooking with low temperature.
Catering of Saveurs - Couturier Culinaire, Jean-Pierre combines flavors and colors for your taste buds: 3 appetizers, 4 dishes and 3 desserts to discover each fortnight including 1 vegetarian dish, gluten free and lactose free, which can be enjoyed hot or cold.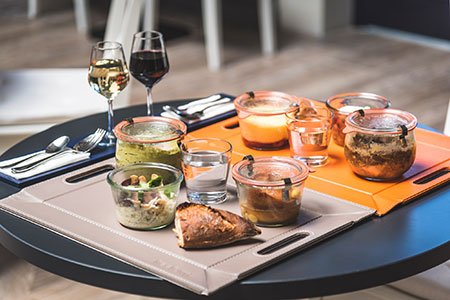 The menu of the week
To make your mouth water, some dishes that will become the best of (but you may not find that xNUMX times a year ;-):
ORGANIC perfect egg, lentil cream with tarragon
Back of place, virgin sauce & creamy polenta
Provencal squid and shot of the farmer
Charolaise palteron, peasant carrots & K dressing
Vegetable tajine, pea muslin, Chef harissa (Vegetarian, Gluten free, lactose free)
Apricot with pistachio frangipane and fresh apricot coulis
The little jar of chocolate cream, choco-pastis crumble.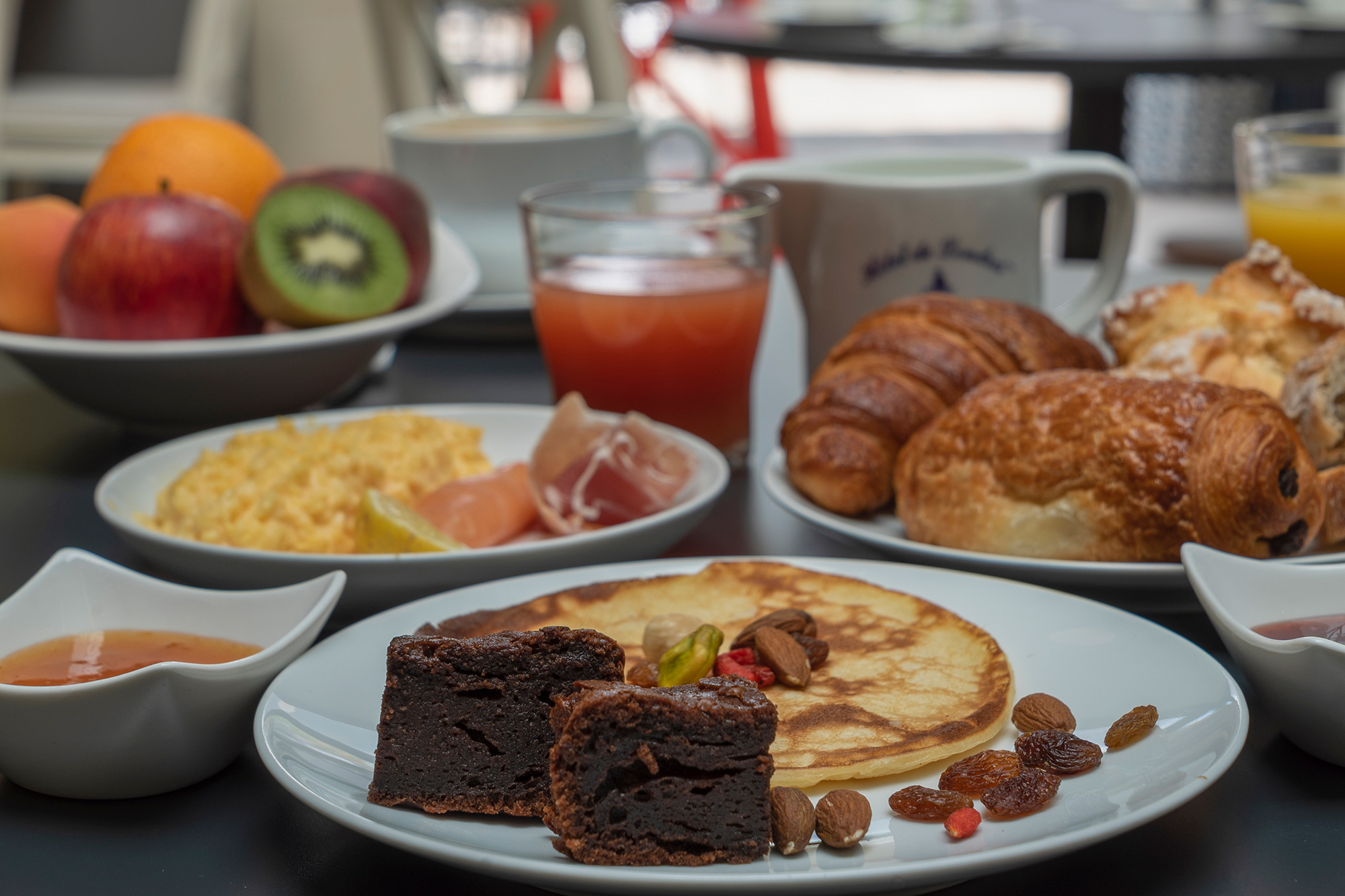 Sunday Brunch
Treat yourself to London Brunch every Sunday morning from 11h30. Still a new and unique concept in Saumur that you have the joy of tasting in the Winter Garden or on the terrace in the sun ...
Full breakfast sublimated with the Viennese pastries of the Duchesse Anne and the fresh baguettes of Jospeh, beautiful trays of salmon, cold cuts and cheese, the fresh fruits of the market, our scrambled eggs, the cold meats of Mr. Tellier, the Muesli bar, the Salad bar, our home-made crepes, Flo jams from Puy Notre Dame to the copper cauldron, dairy products from the Angevines and obviously the Chef's jars!
Every Sunday from 11h30 to 15h
On reservation at 02.41.51.23.98
24 € per adult and 14 € children -12 years