Le Carré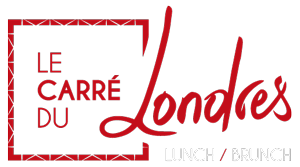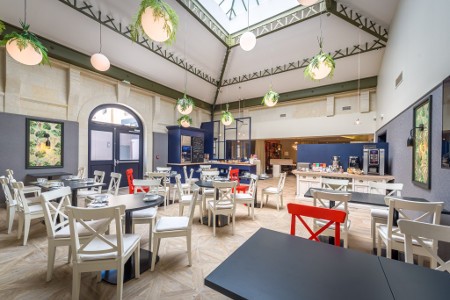 Our concept of jars… BOCO!
April 2017: expansion of Le Londres over 450m2 on the ground floor with a reception area of ​​150m2 including the reception, a large lounge, a seminar room... The hotel also regains its Winter Garden in Eiffel structure to serve breakfasts, brunches and dinners.
This beautiful setting is open to hotel guests for dinner every night. We have also decided to make it accessible to everyone, every Sunday to enjoy our Brunch by Le Londres. These meals were created and imagined in partnership with a new catering concept: BOCO.
To support us in this project, we have partnered with the brand BOCO, a catering brand created in 2011 by Vincent Ferniot, a gastronomic journalist who is madly in love with good products. Gourmet recipes signed by starred chefs and great pastry chefs.
Food presented in glass jars, prepared daily by passionate cooks and cooks with fresh ingredients (without added coloring or preservatives). A fully recyclable and durable container that preserves the flavor and integrity of dishes.
These jars are served in the evening to hotel guests (on reservation and within the limit of 10 meals) and every Sunday as part of our Brunch by Le Londres, open to all.
We also have a fine menu of local and organic beers as well as still local wines and of course the famous Saumur bubbles in the Crémant de Loire appellation or in the ancestral method.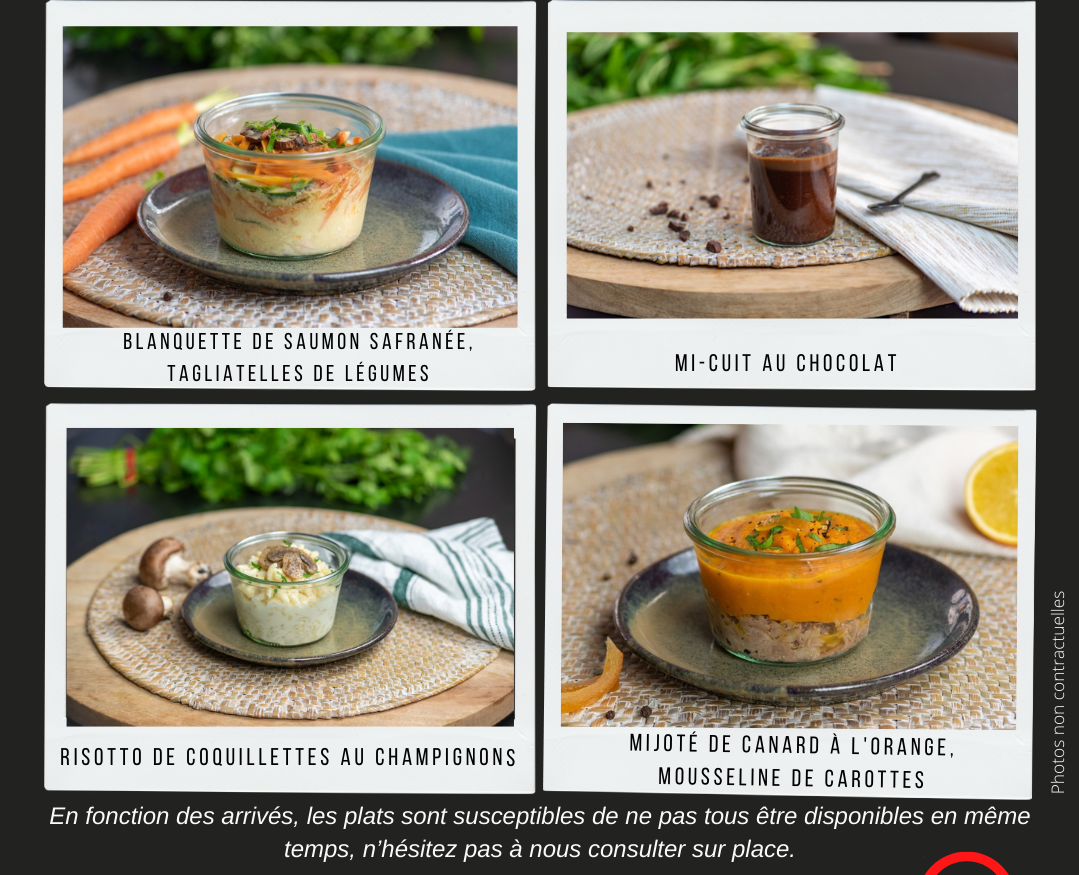 Our Menu - Example of dishes
Mini terrines
Tuna toast
Salmon Delight
Rabbit terrine with rosemary and old-fashioned mustard
Guinea fowl terrine with honey and grapes
Eggplant caviar with Espelette pepper
Zucchini confit and piquillo peppers with lemongrass
Summer soups or soups (additional €2)
Bean and chestnut soup
Cream of lentils, bacon and walnut oil
Tomato Gazpacho
Passed peas and mint
The dishes
Blanquette of pollock with saffron, vegetable tagliatelle
Duo of pollock & salmon, lentil salad
Stewed duck with orange, mousseline of carrots with cumin
Braised beef in Parmentier
Risotto of pasta shells with mushrooms and Grana Padano
Eggplant and cherry tomato cake with parmesan
Penne, wilted vegetables and mozzarella
Dishes from around the world in XL format (supplement €2)
Chicken Tikka Massala
Chicken curry
Vegetable couscous with candied lemon
Les Desserts
Cheesecake, rhubarb-raspberry compote
Semi-cooked chocolate
Salt butter caramel cream
Small tangy lemon cream
Apple-pear compote, tonka bean
2022 Rates:
Entre-Main or Main-Dessert: 17€
Starter-Main course-Dessert: 21€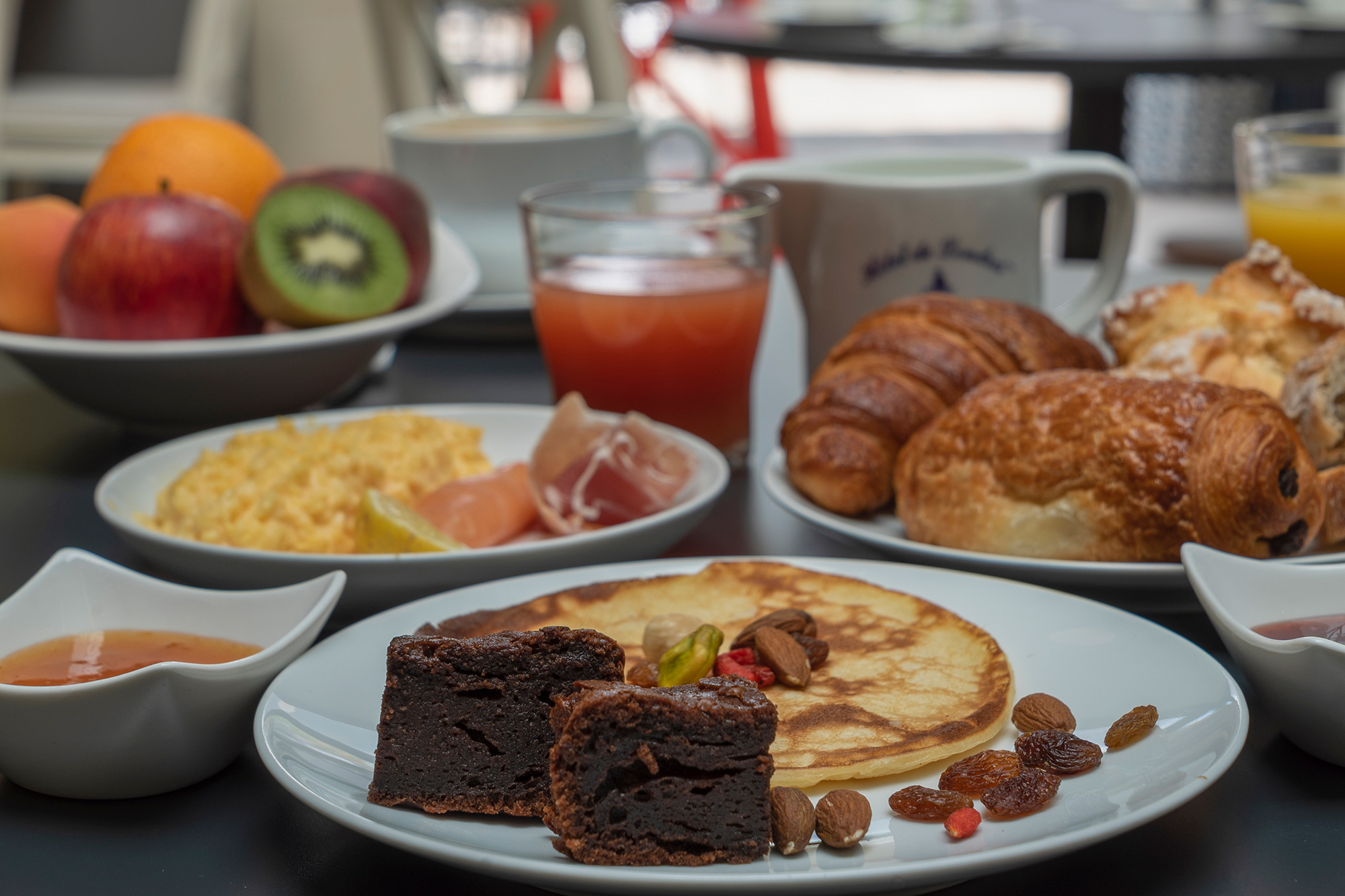 Sunday Brunch
Treat yourself to the London Brunch every Sunday morning from 11:30 a.m. Another new and unique concept in Saumur that you can enjoy in the Jardin d'Hiver or on our south-facing terrace...
Sublimated full breakfast with pastries from Duchess Anne and fresh baguettes from Jospeh, beautiful platters of salmon, charcuterie and cheese, fresh fruit from the market, our homemade scrambled eggs, sausages from Pascal Tellier, grilled bacon and tomato beans for a real English Breakfast, Muesli bar, Salad bar, pancakes and maple syrup, Jams from Flo in a copper cauldron from Puy Notre Dame, honeys from Girard, dairy products Douceurs Angevines and of course the Boco!
Every Sunday, from 11:30 a.m. to 15 p.m. *
(* 15 p.m. Buffets close)
On reservation at 02.41.51.23.98
26 € per adult and 14 € children -12 years