Le Carré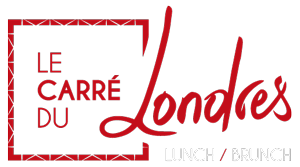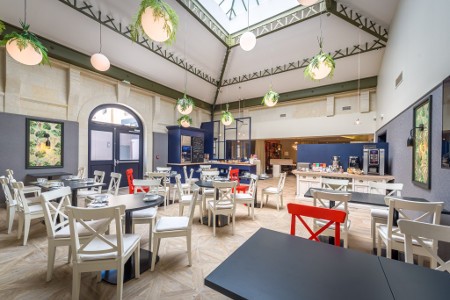 Lunch: our concept of jars
April 2017: expansion of Le Londres on 450m2 on the ground floor with a receptive 150m2 including reception, a large lounge, a seminar room ... The hotel also finds its Winter Garden in Eiffel structure to serve breakfast . We take the opportunity to create a terrace of 70m2 full south and 4 new rooms with private terrace including 2 accessible to people with reduced mobility.
We can not keep these square meters selfishly ... so we decide to make them accessible to the Saumurois for lunch and to hotel guests at dinner by developing a restoration concept in the form of jars.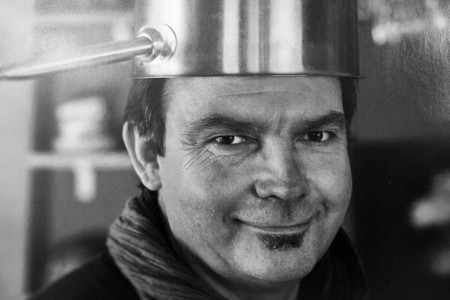 There was only to find the Chef ... It was enough for a nice meeting with Jean-Pierre KAUSZ, founder Chef of the Dames de la Loire, who had been working on the concept for 10 years by associating low temperature cooking with it.
In 2018, he brought back Sébastien, his apprentice 10 years ago and who in the meantime is Parti in New Zealand where he founded a beautiful family with Sarah. Sébastien takes up the challenge with flying colors, takes over the restaurant with Sarah & Claudie "the" master sommelier of the establishment.
It combines flavors and colors for your gustatory happiness: 3 starters, 3 main courses and 3 desserts to discover each month including 1 vegetarian dish WITHOUT gluten.
Subscribe to our Newsletter to find out everything!
Our March Menu:
Entries:
Carrot & barley velouté, coriander salsa verde
Roasted butternut salad, chickpeas & feta, puffed pumpkin seed, soy sauce & sesame
Perfect egg, frozen lentils with tomato, mascarpone & tarragon, smoked pancetta
Dishes:
Hake fillet, rice pilaf with candied lemon & saffron, zucchini fricassee, crayfish & liquorice sauce
Almost veal, roasted sweet potatoes with thyme, mushroom cream
Organic pasta, endive fondue with grapes, béchamel sauce with brie
Desserts:
Caramelized pineapple with honey, coconut whipped cream & its rock
Soft figs & nuts, cinnamon custard
Old-fashioned chocolate cream, salted butter caramel sauce, vanilla shortbread
Prices :
- Starter / Main or Main / Dessert formula: € 15.50
- Starter / Main / Dessert formula: € 19
Individually:
- Entrance: 5 €
- Main course: 10.50 €
- Dessert: 5 €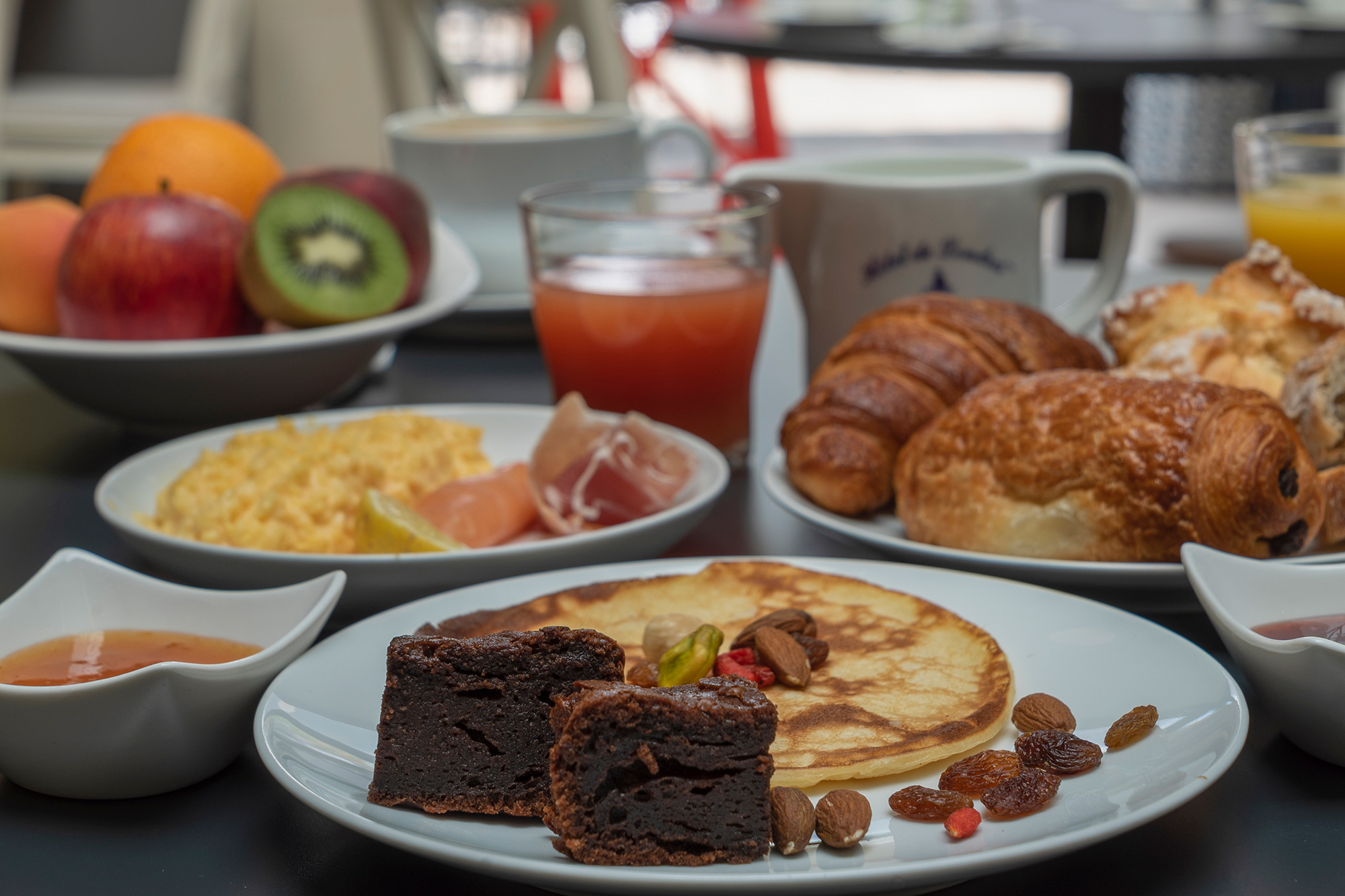 Sunday Brunch
HELAS SUSPENDU ... WE WILL BE PLEASED TO FIND YOU AS OF THE DECONFINITION.
Treat yourself to the London Brunch every Sunday morning from 11:30 am. Another new and unique concept in Saumur that you have the joy of tasting in the Winter Garden or on our terrace to the south ...
Complete breakfast enhanced with pastries from the Duchess Anne and fresh baguettes from Jospeh, beautiful platters of salmon, cold meats and cheese, fresh market fruits, our homemade scrambled eggs, sausages from Monsieur Tellier, grilled bacon and tomato beans to make really English Breakfast, the Muesli bar, the Salad bar, our homemade pancakes, Flo's jams in the copper cauldron of Puy Notre Dame, the Douceurs Angevines dairy products and of course the Chef's jars!
Every Sunday, from 11:30 a.m. to 15 p.m. *
(* 15 p.m. Buffets close)
On reservation at 02.41.51.23.98
24 € per adult and 14 € children -12 years